Fred Glasses & Sunglasses Frames on 50% Off!
We're giving you an exclusive 50% off all Fred glasses frames and sunglasses this April! Read on to find out more about this renowned fashion house and creator of eyewear…
Created in Paris, the world's centre for high fashion. Carefully handmade to capture elegance and sophistication. Uniquely Fred. You may be surprised to hear that we aren't talking about jewellery, for which "maison" Fred Samuel made its name in since 1936. We are talking about Fred eyewear, a unique collection that takes those same elements of luxury and style, and channels them into designer glasses for men and women.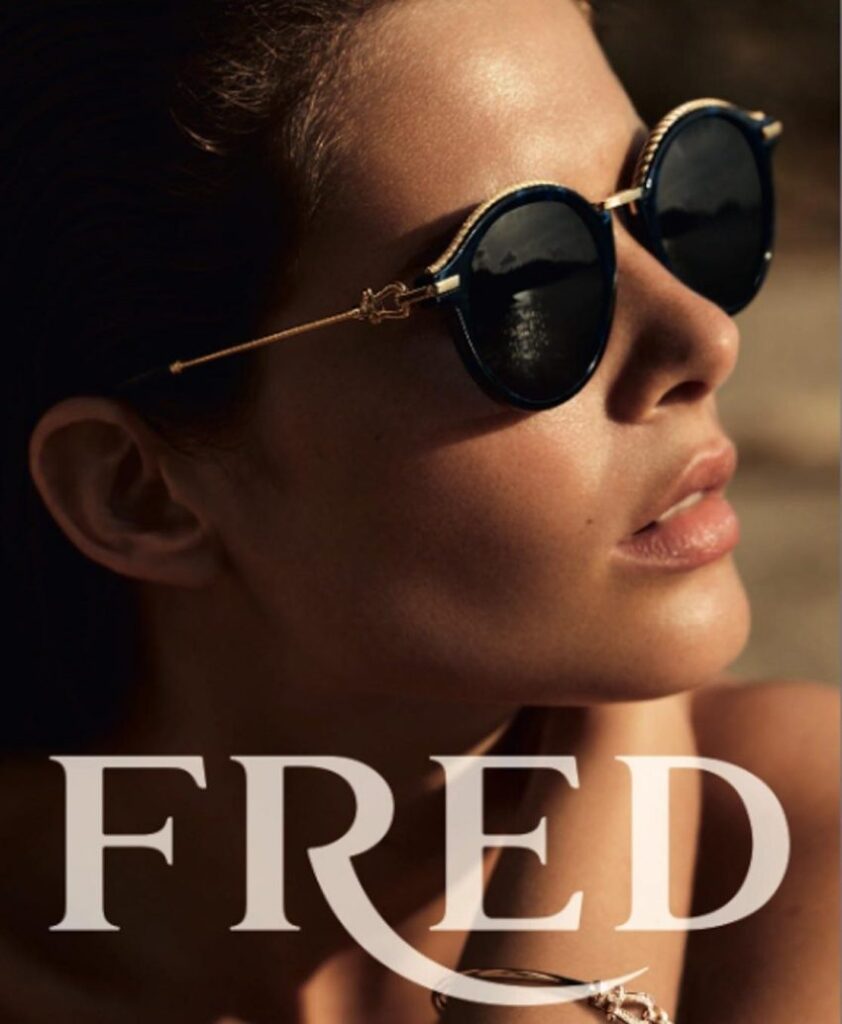 The Story of Fred Samuel
Frenchman Fred Samuel grew up in Buenos Aires in the early 1900s and developed an eye for gemstones early on under the influence of his father, who was a gem dealer. Returning to his motherland, he began his career in jewellery in Paris in the 1930s, which was then a melting pot of artists, musicians and writers who all fuelled Fred's artistic ideas.
When World War II broke out, he was forced to drop his Jewish surname from the signage of his boutique, renaming his business simply, Fred. After the war, his creativity continued to grow, highlighted by notable collaborations with esteemed artists such as Jean Cocteau. He went on to produce pieces of jewellery for the elite, including the Royal House of Monaco.
In more modern times, Fred is perhaps best known for creating the stunning necklace presented by Richard Gere to Julia Roberts in the film Pretty Woman. Remaining as current as ever with contemporary designs, today the powerhouse that is Fred brings eyewear into its fold.
Fred glasses frames: a jeweller's take on eyewear
Fred Samuel always loved the sea, so much so that it inspired his work with the creation of the Force 10 collection in the 1960s. This passion for all things marine combined with his love of gemstones, diamonds and pearls persists in the intricate designs of Fred glasses and sunglasses that were recently released as part of the Force 10 Collection in collaboration with eyewear specialists Thélios. Plated steel marine cables and buckles. Precious metals. Exquisite gems. It's a visual feast.
Fred eyewear doesn't just offer up women's designer glasses, but also designer glasses for men, with both ranges providing sleek styles and frames coated in unusual metals, from platinum and palladium to 24-carat gold and ruthenium.
Elegance Meets Endurance
While Fred eyewear provides intricate details and delicate finishes, these glasses and sunglasses are built to last with frames made of resistant metal and stainless steel. Painstakingly crafted by hand, each frame takes 7 days to produce, with the final result offering beauty and strength.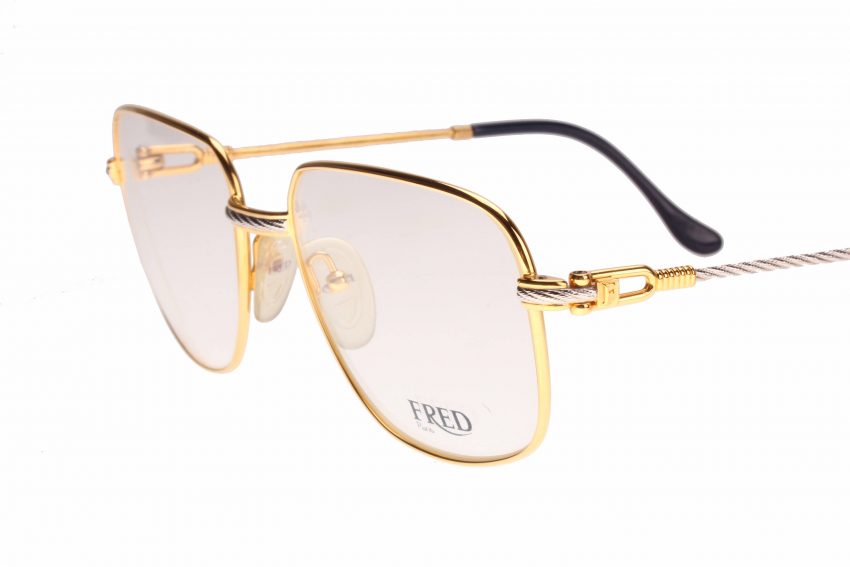 It's All Within Reach
If you like the sound of Fred glasses or sunglasses, whether you're looking for classic aviators or elegant shades, then it's time to visit Optikal Opticians, your opticians in Potters Bar, North Finchley and Temple Fortune. Fred eyewear is now within reach as our entire range is on sale now with a staggering 50% off all Fred glasses frames and sunglasses available this April. Simply contact us or visit any one of our stores today to get your luxurious pair of Fred glasses without the luxury price tag!