Valentine's Day, With Love, From Chanel…
"Fashion fades, only style remains the same", accordingly to arguably one of the world's greatest fashion designers, Coco Chanel. It's a maxim that captures the timeless elegance of all things Chanel, including Chanel glasses. London ladies looking to complete their look with iconic eyewear that epitomises fabulous femininity and empowerment will find Chanel glasses are the perfect fit. So if you're looking for Valentine's Day gifts for her, your search can end now…
For glasses that are as classy and stylish as your lady-love, you'll find what you're looking for at Optikal in North London. Chanel glasses and sunglasses have been bringing the refinement of haute couture to the eyewear market since 1999. Every year they refresh their classic designs with cutting-edge creativity and 2019 is no different.
See the World in Style
Whether looking out onto the world through glasses or sunglasses, with Chanel it will always be in style. Round, square or pantos frames are all the rage this year, transformed with metal link chains, a practical embellishment which makes this collection stand out from the rest. The inspiration behind it harks back to the origins of Chanel at the turn of the 20th Century when seamstresses would slip chains into jacket linings to create the perfect drop.
Perfection continues to run through every element of design in Chanel's collection with their glasses and sunglasses serving as both perfectly functional eyewear and perfectly beautiful jewellery. Crafted in classic colours and patterns, including black, navy, brown, dark tortoise and silver, the final look epitomises high fashion. 
Of Now and Then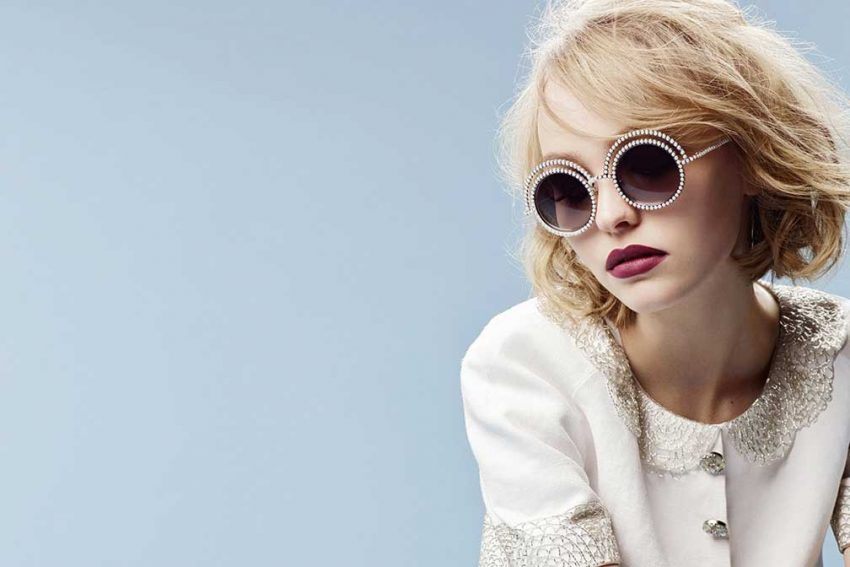 While each piece of Chanel eyewear brings a boldness and freshness that appears unmistakably modern, they also channel the simplicity and elegance of the 1920s when Coco Chanel reached the heights of her already illustrious career by growing her then recently established high fashion house.
From orphan to fashion elite, Coco Chanel's story is both daring and inspiring. So too are the creations that spring forth from the House of Chanel, not least from their eyewear collection promoted by the likes of today's leading female stars Lily-Rose Depp, Kristen Stewart and Willow Smith.  
It goes without saying that the craftsmanship behind Chanel glasses and sunglasses is second to none, with use of only the highest grade of acetate and metal alloy. This is beauty and style that is built to last.
An Unforgettable Valentine's
For a timeless gift for the leading lady in your life, choose Chanel glasses and sunglasses available at Optikal in North London, Chanel stockists you can trust to deliver excellence in eye care and elegance in eyewear. Visit us in-store in Temple Fortune, Potters Bar or Finchley and make this Valentine's Day gift one that will be remembered for years to come.