Which Contact Lenses Are Right For Me This Summer?
Ever stopped to consider the benefits of wearing contact lenses during the summer? With less hassle when playing sports or socialising, contact lenses are a great choice this summer.
As contact lens specialists, we've put together this quick guide on how to pick the right contact lenses.
Daily Disposables
These are a great option for those who want to wear contact lenses for certain events or activities. They're ideal for wearing part or full time as you replace the lenses every day, which lowers your risk of eye infections.
With a wide range of eye conditions catered for – far-sighted, short-sighted, presbyopia and astigmatism – this type of contact lens is popular for those who want frame-free living. Imagine relaxing by the sea or playing sports in the park, unhindered by a narrow field of vision or fears of your glasses slipping off!
2-Weekly and Monthly Lenses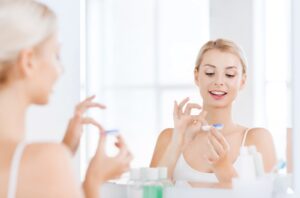 Alternatively, you may opt to buy contact lenses that need to be replaced less often. This has the benefit of not having to replace your contacts every day, ideal for a week-long or fortnight holiday. They cater for those with strong prescriptions, which can be a drawback of daily disposables.
They require a bit more TLC, as they have to last longer. Having said that, they're a great improvement from having to remember and care for glasses in your busy life.
Perfect for far-sighted and short-sighted people, people with presbyopia and astigmatism, their cost per wear is lower than wearing daily disposables. Just think of all the extra ice creams you could buy with the saved money over time!
Toric Lenses
Toric contact lenses are designed to correct astigmatism or rugby ball-shaped eyes (most eyes are football-shaped or rounded). Soft lenses made from the breathable silicone hydrogel or non-permeable hydrogels help to readjust the wearer's visual distortions.
Varifocal Lenses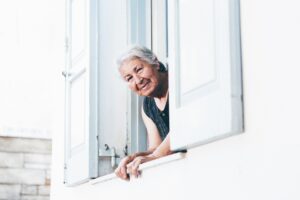 These contact lenses are ideal for people with presbyopia. It generally affects people over 45 who struggle to switch from far to near focus given the hardening of their eye's natural lens. Multifocal lenses allow you to focus on objects near and far; handy when playing sports, driving and watching TV!
Rigid Gas Permeable
These hard lenses allow more oxygen to pass through and are smaller than soft lenses. They provide sharper vision and last longer, but don't suit part time wearing as it takes a while to adapt to wearing them.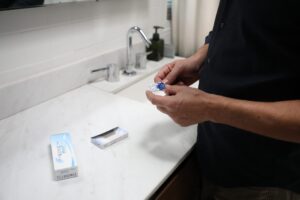 Wondering where to buy contact lenses? If you're a first-time wearer, our dedicated team can advise how to choose contact lenses based on your lifestyle and circumstances. For repeat orders, or to book a consultation, why not contact us today?