Everything You Need To Know About Eyecare for the Summer Holidays
With summer now in full swing, you'll find yourself spending more time outdoors, enjoying long days with plenty of sunshine. We know how to protect ourselves from the sun's rays: high factor sunscreen, drinking plenty of fluids, avoiding the hottest parts of the day, and covering up – these precautions are all drilled into us. Protecting our eyes, however, is rarely mentioned. As eye specialists, we understand how vital it is to look after our eyes – especially during summer. Read our eyecare tips below.
Find the Shade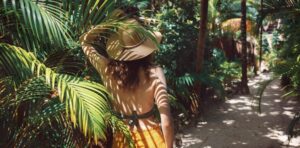 Sunglasses are not just the finishing accessory to your outfit – they offer much more important practical benefits. The sun's ultraviolet (UV) rays can cause damage not just to our skin but to our eyes. Spending too much time in the sun without adequate protection can lead to photokeratitis, or simply put, sunburned eyes. This can cause varying levels of discomfort such as irritation, sore eyes, inflammation, dry eyes, or excessive watering.
Repeated overexposure can also contribute to long term damage such as cataracts (clouding of the eye), macular degeneration (which causes loss of vision), and melanoma. Investing in a quality pair of sunglasses that provide 100% UV protection, will give your eyes the protection they deserve.
Eye Drops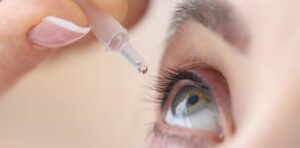 If your eyes become dry or itchy, which is more likely in the summer, eye drops will provide a quick, short-term solution. They can help replace the natural moisture in your eye, giving temporary relief and reducing the symptoms of allergies. Eye drops can also help promote healing in minor eye injuries such as scratches, as well as aiding your eyes to flush out any contaminants that may be present.
Don't Forget Spare Specs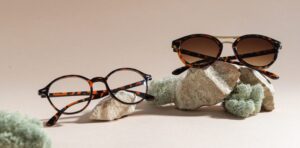 If travelling this summer, we highly recommend taking a second pair of glasses and sunglasses. Outside of your normal routine, you might find you misplace your belongings, or they become damaged. Having a backup pair could be the difference between having a memorable holiday or not! For contact lens users, it would be wise to also take your glasses just in case you need them.
Switching To Dailies?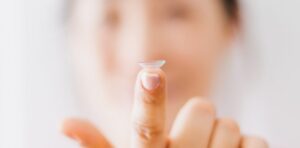 For some, contact lenses can be a game changer over the summer. They open up the world of sports by providing a full field of vision, without having to worry about glasses slipping off or breaking. You are also able to pick and wear any pair of sunglasses over them.
While contact lenses have been designed to be as versatile and convenient as possible, some users may find it easier to switch to a different style. For example, having a supply of disposable daily contacts means you don't need to worry about solution and cases – and you may find it more hygienic to put in a new set each day.
Come and See Us
Finally, before travelling anywhere, we advise making sure you are up to date with your personal eyecare. Eye tests are not just for renewing prescriptions but can also help to pick up any potential issues. Contact us today to book in at your local opticians in Potters Bar, Finchley and Temple Fortune. We are here for eye exams, contact lens consultations, the latest glasses, and sunglasses, eyedrops, or just general advice and a nice friendly chat.