Women's Gucci sunglasses – the best Mother's Day gift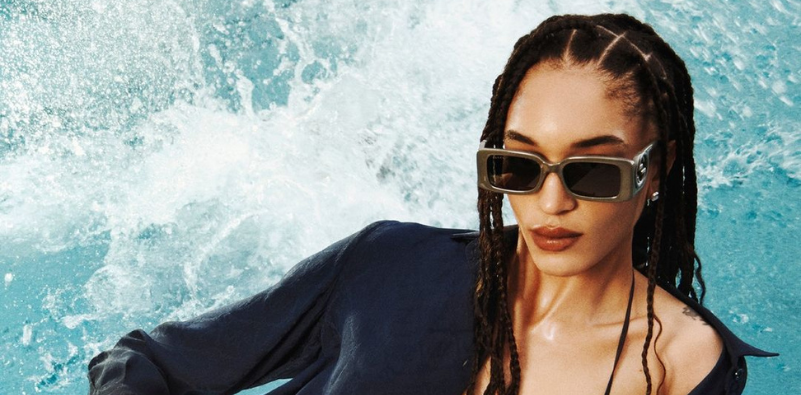 Mother's Day is right around the corner, and if you're struggling to find the perfect gift, don't worry because we've got you covered. This year, surprise your mum with stunning sunglasses from our brand of the month, Gucci. Whether lounging on the beach or running errands, these sunglasses will add a touch of elegance to her look, whatever the occasion, while protecting her eyes from UV rays, too – definitely a gift she'll remember and cherish forever. Discover why Gucci is the perfect Mother's Day gift idea…
The history of Gucci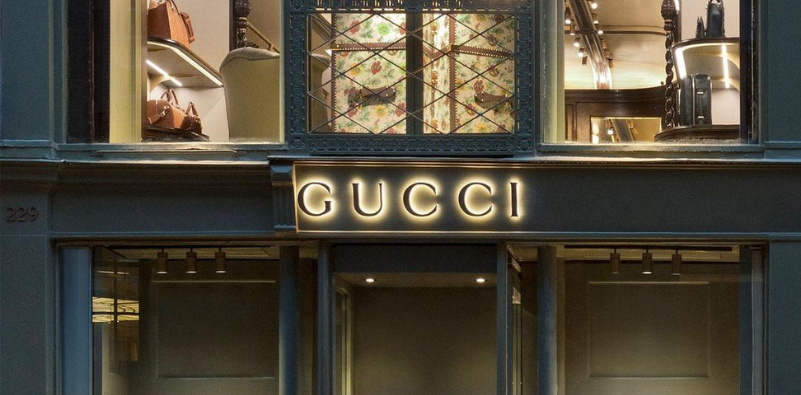 Gucci has been a pillar in the world of luxury fashion for over a century. Founded in Florence, Italy, this brand began with high-quality leather bags designed for horsemen but expanded to luxury luggage and shoes as time passed. Although it slowly infiltrated the upper classes in America during the 1950s, it wasn't until 1990 that Gucci's popularity soared. Tom Ford, who now has his own eyewear brand, took over as head executive and brought out new collections, including fragrances, watches, and, most notably, designer sunglasses.
With their unique blend of design flair and quality craftsmanship, Gucci sunglasses quickly became an admired item. It was only natural that the brand would also expand into prescription glasses. Today, Gucci continues to thrive as a world-renowned luxury brand, and its eyewear remains highly sought-after.
Stand out from the crowd
Gucci's latest range of eyewear is a perfect marriage of vintage designs and modern styles. The iconic GG emblem is a constant feature, adding charm and character to every piece. The range includes thick acetates for a bolder look and a range of colours in sunglasses, apart from the staple gold hue. The frames are all about the silhouette, with oversized squares, classic cat eyes, and stylish rectangular shapes dominating the collection. Women looking for a glamorous look should definitely browse our collection of women's Gucci sunglasses. Each pair is crafted with an eye for detail, perfect for people who want their eyewear to be more than just a functional accessory.
Treat Mum to something special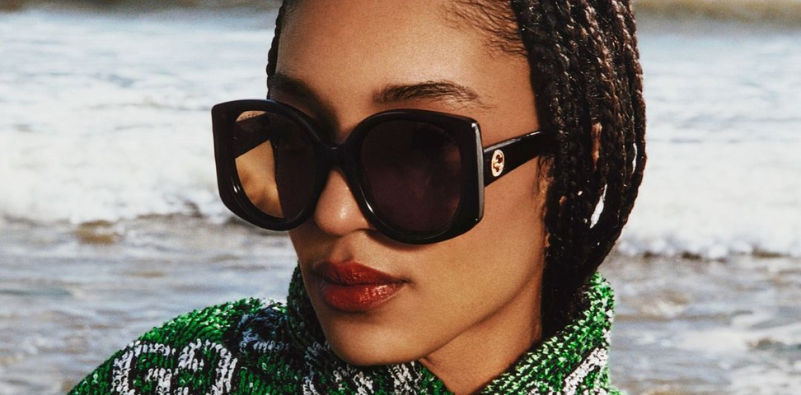 Gucci sunglasses will be an impressive, practical, and thoughtful gift that your Mum will love. With the quality materials used in these stylish eyewear pieces, you can guarantee she'll be wearing them for years to come. Add a unique touch to her wardrobe with the beautiful palette of colours offered by Gucci sunglasses. Embellished with glamorous details like metalwork, and stones, they have a luxurious edge that makes them ideal for special occasions and tell mum that you've put the thought and effort into gifting her something truly special.
Don't delay; visit our opticians in Greater London where you can view our full collection of Gucci sunglasses so you're guaranteed to find the perfect eye accessory for Mother's Day this year.