Our Eyewear Style Predictions for 2023
If you like to keep up with the latest eyewear trends, you'll be wondering what's in store for 2023. Eyewear follows fashion just as clothing does, and there are some amazing frame trends in store for 2023. We've picked our top styles for the coming year and we think there's bound to be one that's perfect for you!
Wooden Frames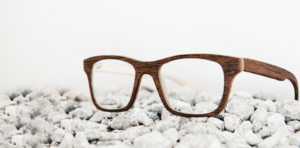 Everyone has concerns for the environment and fashion is focusing on using more sustainable materials. Wood is a great ethically sourced alternative to plastics and metals, as well as being lightweight and comfortable. Wooden Fred glasses aren't a new thing, but they proved to be incredibly popular in 2022 and are expected to become even bigger in 2023. Wooden frames come in a variety of shapes, from vintage classics to more contemporary styles.
Multicoloured Glasses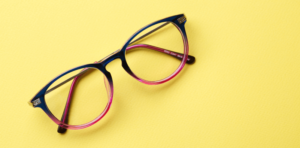 Bold colours have been in style for a while now and that doesn't look set to change any time soon. For 2023, though, one colour isn't enough. Ombre shades that blend from one colour into another are going to be big, as are frames that have different-coloured temples and arms. Colourful versions of a tortoiseshell pattern are another popular choice. Wear your personality proudly and get noticed with some striking, colourful anti-glare glasses frames.
Transparent Styles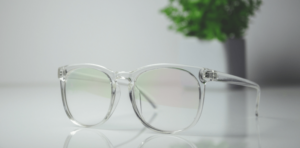 Clear frames were huge in 2022 and it looks like they'll be big in 2023, too. Taking the opposite approach to boldly coloured styles, transparent glasses will go with any outfit and suit any situation. Using modern materials, clear frames come in just about every shape and size. They may be subtle, but they also add a hint of glamour and many designers have introduced amazing clear frames into their collection.
Tinted lenses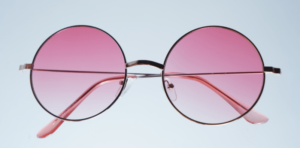 Instead of going for coloured frames, why not choose tinted lenses instead? You can see the world through rose-tinted glasses, then! Many styles work with a coloured tinted lens, and they're subtle enough to be worn indoors as well as outside. You may even find a warm yellow or orange tint is warm, cheery, and easy on the eyes.
Vintage and Modern Combine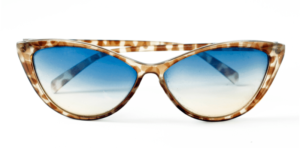 Tinted lenses are also an excellent addition to a pair of vintage-style frames. Or the combination of a classic cat eye shape but in modern, transparent acetate. There are hundreds of ways to combine vintage glamour with a modern twist, and eyewear designers are exploring them all. Our love for all things vintage is guaranteed to continue into 2023, but look out for exciting, contemporary embellishments.
Find your Style
If you want to check out any of these new trends, we have one of the best selections of designer eyewear in North London.  Get in on a new trend early and be ahead of the game for 2023.
Visit our opticians in Potters Bar, Finchley, or Temple Fortune, and find your new style for the new year!